The Arts Society Guildford
New Trail at St Peter and St Paul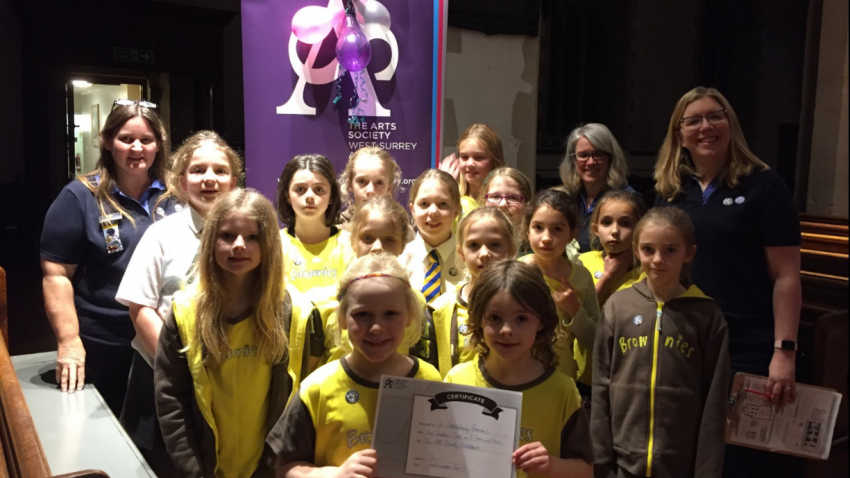 1st Godalming Brownies had fun on Tuesday 14th November at the launch of a new Children's Trail for the Church of Saint Peter and Saint Paul devised by The Arts Society Guildford.
The trail leads children between the ages of 8 and 12 around the church using a simple map, asking them to answer questions, find items, count, read and draw as they go.  The aim is to help children notice art, architecture and furnishings and to appreciate the community and national history these beautiful buildings are a part of. 
The evening ended with a discussion about what the Brownies had learned through the trail, plus stickers and cakes for all.  Copies of the trail and detailed answers will be available at the church for any future groups or individual visitors.